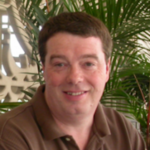 Peter Donovan
Dr. Peter Donovan is a Professor and Program Director in the Department of Developmental and Cell Biology at UCI. Dr. Donovan is also Director of the Sue and Bill Gross Stem Cell Research program where he manages two major grants, leads philanthropic fundraising missions, and oversees all public outreach.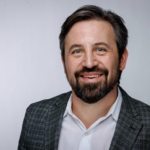 Milton Greenberg
Milton Greenberg, Ph.D. is a scientist, professor, and entrepreneur with a passion for solving unmet medical needs. Dr. Greenberg is CEO of Vivreon Biosciences, LLC, a pharmaceutical company discovering new drugs for devastating diseases, including Alzheimer's disease. He also serves as a teacher at the UCI Samueli College, where he is dedicated to training students in the knowledge and skills required for lifelong success in the sciences. Dr. Greenberg holds a B.S. in Biochemistry from the University of Maryland, Baltimore County and a Ph.D. from the University of California, Irvine, School of Medicine.

Leslie M. Thompson
Dr. Leslie Thompson received her PhD at UCI and later joined the school's faculty as a Professor of Psychiatry and Human Behavior, as well as Neurobiology and Behavior. Dr. Thompson also heads the HD research lab at UCI and was announced the winner of the Big Ideas Challenge in 2018.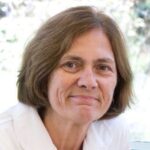 Andrea J. Tenner
Dr. Andrea Tenner received her PhD in Biological Sciences at UCSD where her research interests focused on immunology, neurobiology, and neurodegeneration. She was previously the Director of the UC Institute for Memory Impairment and Neurological Disorders at UCI MIND and now teaches a variety of subjects as a Professor in the School of Biological Sciences and School of Medicine.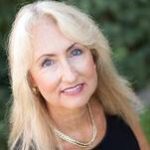 Joan Sawyer Steffan
Dr. Joan Steffan received her PhD in Physiology and Pharmacology from UCSD before completing her postgraduate work at UCI with a research focus on neurodegeneration, Huntington's Disease, and Autophagy. Dr. Steffan joined the UCI faculty in 2005 as an Associate Professor in the Department of Psychiatry and Human Behavior.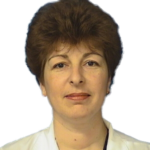 Anna Morenkova
Dr. Anna Morenkova is a board-certified UCI Health neurologist and Director of the Movement Disorders Program at UCI who specializes in Huntington's disease, Parkinson's disease and other movement disorders. She received her MD from Russian State Medical University and PhD in Neurology/Neurophysiology at Moscow Medical Academy.

Malcolm Casale
PhD,  Project Scientist, Huntington's Disease Research, Bioinformatics, Neurosciences, Computing in Mathematics