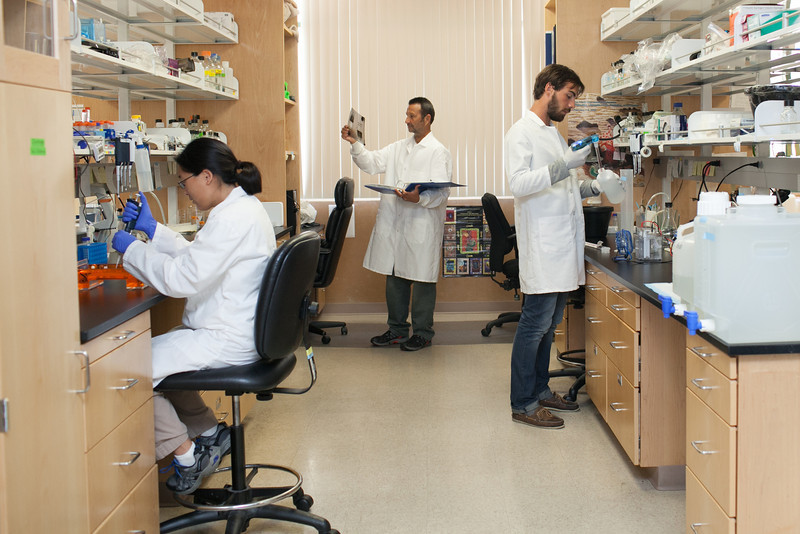 Our Mission Statement
UCI HD-CARE is a University of California Irvine support group with one primary goal:
To advance Huntington's Disease research and clinical care at UC Irvine.
Our Vision Statement
"Researching today, for an HD free tomorrow."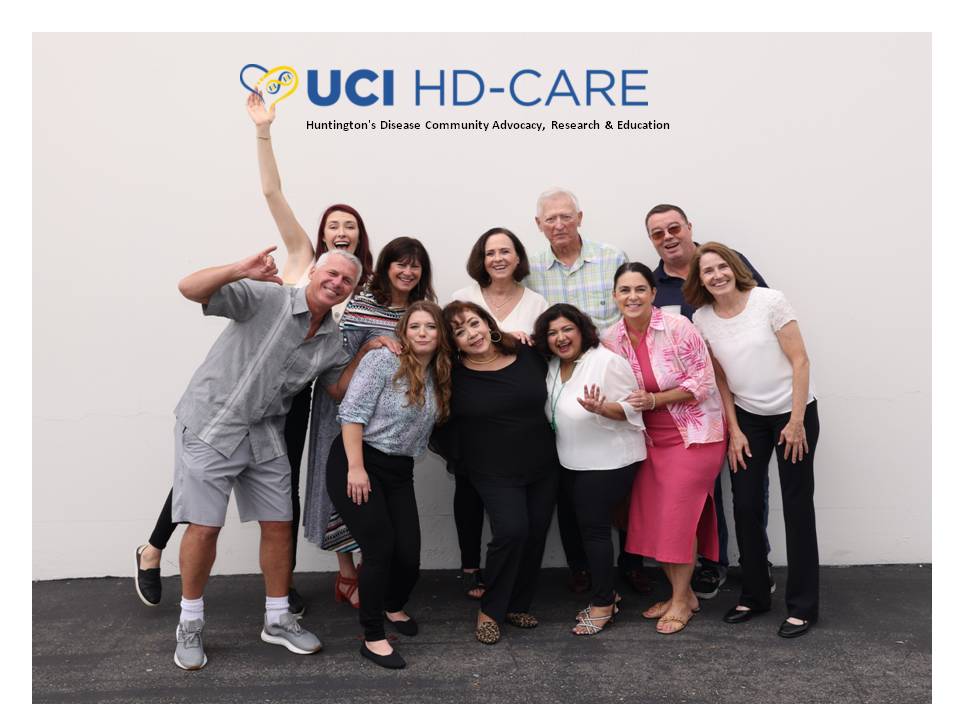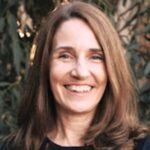 Melody Bandley
Melody Bandley holds a Bachelor's degree in History and a Juris Doctor degree, both from Brigham Young University. She was a practicing attorney for 15 years and also the Los Alamitos High School long and triple jump coach for 10 years. She has served as a grant writer for Build Futures, a nonprofit specializing in helping homeless young adults get into homes and develop their lives. Melody became an advocate for Huntington's Disease when her husband Brent was diagnosed in 2014 and spends a lot of her time assisting with his care. She helps with the HD Care Symposium and is the OC Marathon HD Care team captain. She is passionate about finding the cure for Huntington's Disease and is proud to be a part of this community.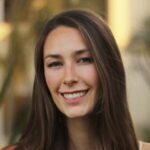 Mara Burns
Mara Burns is incredibly passionate about finding a cure for Huntington's disease. Since 2020, she has worked as a graduate student in Dr. Leslie Thompson's laboratory studying the pathology of the disease. Mara graduated from Pitzer College with a degree in Cellular and Molecular Neuroscience, then moved to Durham, North Carolina to work as a technician at Duke University researching pathological mechanisms underlying amyotrophic lateral sclerosis. Mara has volunteered with many organizations coordinating and managing neurodegeneration-focused events, conferences, and symposiums. She is honored to serve as Vice-President of HD-Care and continue the fight and advocacy against HD. Mara enjoys volleyball, trivia nights, and hanging with her cat, Shuri.
Diane Ford
Diane Ford is Assistant Director, Corporate Relations, where she oversees corporate giving. She has been working at the Paul Merage School of Business for the past 5 years and is a key liaison between UC Irvine and community leaders where she facilitates relationships between the school, faculty, staff, and students. She manages the Distinguished Speaker Series and ensures relations with Fortune 500 companies. Diane's early career began at ICN Pharmaceuticals in multiple departments such as Customer Service, Marketing, Employee and Public Relations. She hosted dignitaries from visiting countries at the corporate office and coordinated events, as well as the 5-year planning meetings, and shareholder meetings. Diane has a Bachelor of Science in Business Administration from the University of Southern California and is lifetime member of Delta Gamma Fraternity. She has been married for 22 years to Marcel Ford and resides in Newport Beach.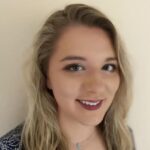 Amber Rose Keith
Amber Keith is currently a Staff Research Associate in the lab of Dr. Leslie Thompson at UCI where she actively studies Huntington disease (HD). She was a 2020 California Institute for Regenerative Medicine-funded Bridges to Stem Cell Research Scholar from Cal State University, Fullerton (CSUF) that conducted HD research under the mentorship of Dr. Sarah Hernandez. During her research in the Thompson lab, she was awarded the 2020 Donald A. King Summer Research Fellowship for her work on HD and its effects on the Blood Brain Barrier. Amber graduated from CSUF with a degree in Cellular and Developmental Biology in 2021, and since then has become an integral member of the HD community. HD-Care has given her the opportunity to bridge the gap between HD research and patient-care.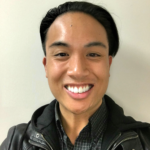 Daniel Andre Ignacio
Daniel Andre Ignacio graduated from Cal State Fullerton in 2015 with a master's of science degree in clinical psychology and now teaches in CSUF's Psychology Department. In addition to his work at St. Jude's Brain Injury Network, he also works for YMCA's New Horizons socialization program and for Clear Motivation's vocational rehabilitation program assisting adults with developmental disabilities to gain access to the same opportunities enjoyed by others. Daniel provides therapy to the community as an associate MFT at OMID Institute. He is also a second-year doctoral student in clinical psychology at Fielding Graduate University.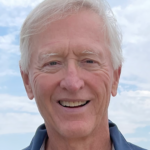 Kenneth N. Kast
Over his 37 year career, Ken has held progressively more responsible management positions in the aerospace industry, most recently with Northrup Grumman.  His business acumen spans several areas, including System and Software Engineering, Program Management, Business Development and Line and General Management.  Ken holds a Ph.D in Mathematics from the University of Southern California, as well as a B.S. in Mathematics from the University of Notre Dame.  Ken has been a determined Huntington's Disease advocate for many years.  Now retired, Ken resides in Huntington Beach with his wife, Debbie.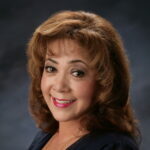 Frances Saldana
Frances became an advocate for Huntington's Disease (HD) in 1994.  Frances implemented the Huntington's Disease Society of America (HDSA) Affiliate in Orange County.  In 2005 she advocated successfully for the HD Clinic at UCIrvine.  She co-founded HD-CARE, a UCIrvine Support Organization in 2012.  She currently serves on the UCI Human Stem Cell Oversight Committee.  She serves as an Ambassador with Americans for Cures, the organization that in 2004 authored the California $3.5 billion bond created to accelerate world class science with the goal of delivering transformative regenerative medicine treatments.  The bond passed and became known as The California Institute for Regenerative Medicine (CIRM). Americans for Cures again authored Proposition 14, a $5.5 billion bond, enabling scientists to continue their stem cell work in developing treatments for devastating diseases, such as Huntington's disease.  Frances also serves on the HDSA Center of Excellence Advisory Board at UC Irvine. Frances has been recognized by HDSA Orange County, the Genetic Policy Institute at The World Stem Cell Summit, the UCI Chancellor Howard Gillman with a Living Our Values Award, the Volvo Corporation at the Volvo for Life Hometown Heroes Awards, by Help4HD, and the national Huntington's Disease Society of America (HDSA), based in New York. Frances' children lost their father to HD when they were still very young, and all three of her children inherited the mutant gene for HD. She lost her youngest daughter, Marie in 2009 and her second daughter, Margie in 2014.  Her only remaining child, Michael, lost his battle with HD in the fall of 2017.  Frances advocates with an unwavering commitment to promote excellence in care for the HD community, to educate HD families and the public about HD and to support HD research.  Her mission in life has become to see Huntington's Disease eradicated in her lifetime.

Lester Savit
Lester is a lawyer specializing in inventions and patents, and is a professional arbitrator and mediator.  He has a degree in Chemistry from the University of Chicago, studied genetic engineering at the University of California, Irvine, teaches Law & Biotechnology at Pepperdine School of Law as an adjunct law professor, and lectured at UCI's Stem Cell Research Center.   Lester learned about the efforts to understand, treat and cure Huntington's Disease from Frances Saldana, who he met while serving as Chair of the Corporate Partners Group at UCI's Paul Merage School of Business.  He lives in Laguna Beach with his wife Lori and dog Gabby, who walks with Lester on the beach every morning.

Tammy Schuff
Tammy has been with Donahue Schriber Realty Group, a private REIT company, for 13 years as an Assistant Property Manager for retail shopping centers.  Donahue Schriber and its employees have been a major supporter of Huntington's Disease (HD) research for many years. Tammy became involved with HD in 1997 when she met Frances Saldana, and since that time, she has been an avid fundraiser and participates in "Walk for the Cure" events each year.   Tammy paid weekly visits to Frances' daughter, Marie, until Marie succumbed to HD.  She witnessed first-hand the devastation caused by the disease and is proud to be part of finding the cure.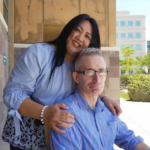 Dina Ayson Travis
Dina Ayson Travis is an HD patient advocate and lives in Orange County, California. She has been an active part of HDSA-Orange County, as well as HD-CARE. She is exemplary in having dedicated her life to the HD-CARE vision of providing patient care, research and education. She continues to spread HD awareness by participating in Huntington's Disease community advocacy and symposium events. In 2005 HDSA Orange County Chapter presented Dina with the well deserved "Volunteer of the Year Award." She takes meticulous care of her husband and has first-hand knowledge about the nutritional, spiritual and social interaction needs of a Huntington's disease patient. She is superbly knowledgeable about the care that Huntington's disease patients need and deserve.
Mitch Brookhyser
Mitch Brookhyser is a retired battalion chief who served 36 years with the Los Angeles county fire department. He offers a vast working knowledge of program management, patient care and emergency medicine. Mitch has a Masters in Leadership from the University of Southern California and a Bachelors in Vocational Training from Cal State Long Beach.