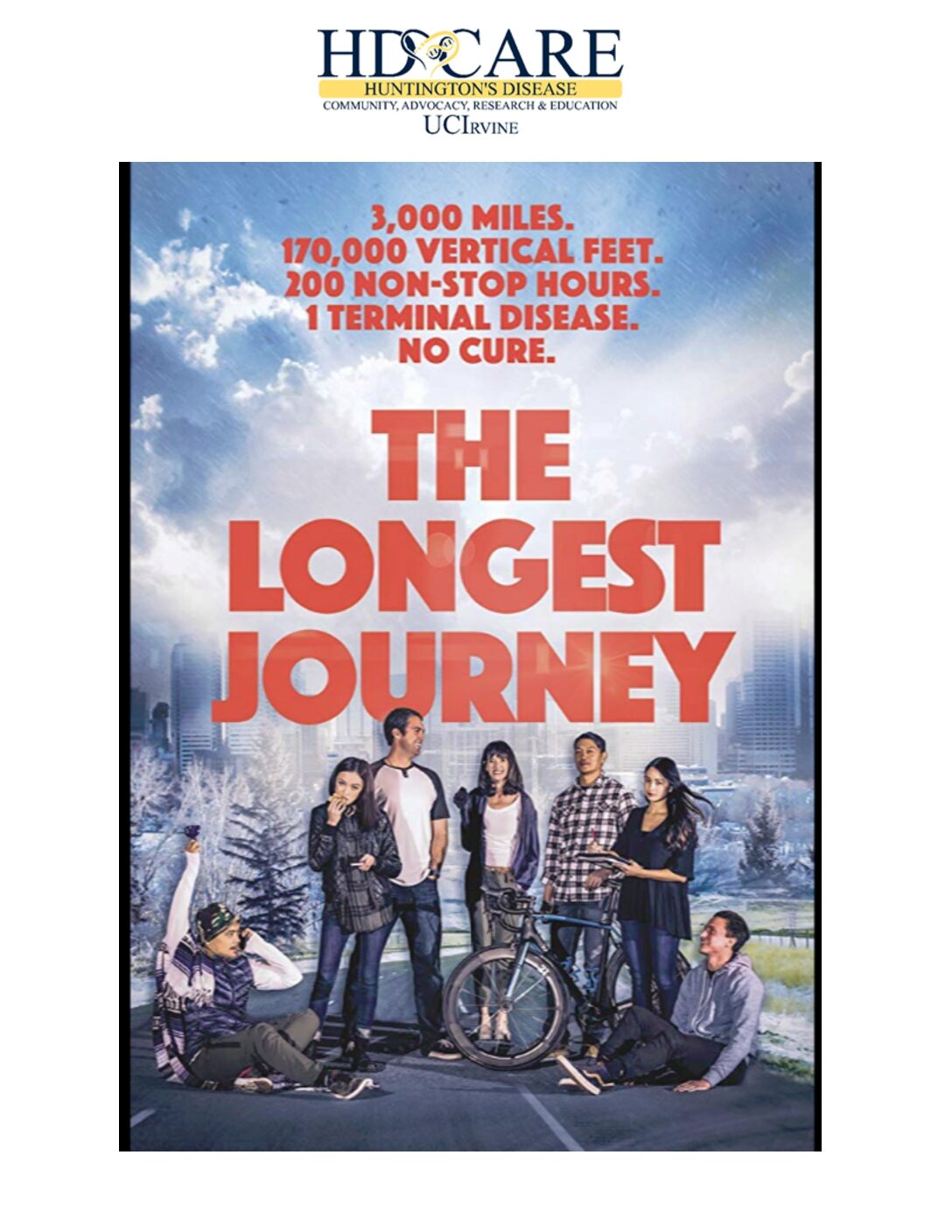 Date
2019-04-10 - 2019-04-10
Time
5:30 P.M. - 7:30 P.M.
Location
UCI - The Cove, 5141 California Avenue, Ste. 200, Irvine, CA 92697
HD-CARE is honored to showcase THE LONGEST JOURNEY, a beautiful and bold film that follows the Shaffers,  a Huntington's disease family cycling 3,000 miles, 24 hours a day, from coast to coast in the RACE ACROSS AMERICA to raise awareness for a terminal illness the mother is battling.  Will they succeed in one of the most grueling races in the world, or will they succumb to the brutal elements?  You'll walk away ready to share this story with friends and family.
Event is free to the public, but you must RSVP to Karen Thorburn at KThorburn49@yahoo.com.
Light hors d'oevres and refreshments will be served.  Contact:  Diane Ford – 949/824-4530