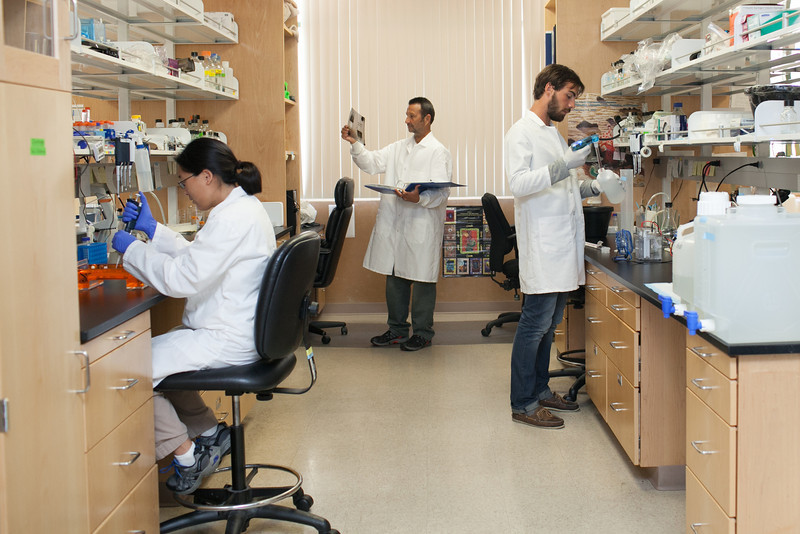 Our Mission Statement
UCI HD-CARE is a University of California Irvine support group with one primary goal:  To advance Huntington's Disease research and clinical care at UC Irvine
Our Vision Statement
"Researching today, for an HD free tomorrow."
Frances Saldana
Frances became an advocate for Huntington's Disease (HD) in 1994. All three of her children inherited HD from their late father.  Frances implemented the Huntington's Disease Society of America (HDSA) Affiliate in Orange County and advocated successfully for the HD Clinic at UCI.  She co-founded HD-CARE in 2012.  She currently serves on the UCI Human Stem Cell Oversight Committee.  She is an Ambassador for Americans for Cures, who authored Proposition 7.  Proposition 71 was passed became known as The California Institute for Regenerative Medicine (CIRM). She has been recognized by the Genetic Policy Institute at The World Stem Cell Summit, the UCI Chancellor Howard Gillman with a  Living Our Values award, Volvo Corporation at the Volvo for Life Hometown Heroes awards, and other organizations for her unwavering commitment to promote excellence in care for the HD community. Frances lost her daughter, Marie, to HD in 2009 and her second daughter, Margie in 2014.  Her only remaining child, Michael, is fully symptomatic and her two grandchildren are "at risk."  Her mission in life has become to educate the public about HD, support HD research, advocate for the HD community, and to see Huntington's Disease eradicated in her lifetime.
Kenneth N. Kast
Over his 37 year career, Ken has held progressively more responsible management positions in the aerospace industry, most recently with Northrup Grumman.  His business acumen spans several areas, including System and Software Engineering, Program Management, Business Development and Line and General Management.  Ken holds a Ph.D in Mathematics from the University of Southern California, as well as a B.S. in Mathematics from the University of Notre Dame.  Ken has been a determined Huntington's Disease advocate for many years.  Now retired, Ken resides in Huntington Beach with his wife, Debbie.
Karen Thorburn
Karen's distinguished resume includes many contributions to Rutgers, The State University of New Jersey as an Alumni Trustee, serving as a prominent member of their Board of Trustees' Executive Committee, as well as supporting numerous Advisory Committees.   She was the Assistant District Governor for Rotary District 5320, from the Coto de Caza, Rancho Santa Margarita Rotary club.  Currently, Karen serves as Director for the Global Benefits Group Foundation (GBG), a non-profit established to support NGO (non-governmental organization) projects and initiatives in developing countries.   Launched in 2014, the GBG Foundation Fund is a micro loan initiative established to support people without access to traditional banking and financial services.  A retired Librarian, Karen lives in Villa Park with her husband, Andrew.
Jeff Main
Jeff Main is a Certified Financial Planner™ and Senior Vice President at Morgan Stanley Wealth Management.  Jeff learned about and became interested in HD research at UCI through his cousin Craig who lost his wife Margie to HD in 2014. Jeff holds a B.S. in Biological Sciences from UCI.
Tammy Schuff
Tammy has been with Donahue Schriber Realty Group, a private REIT company, for 13 years as an Assistant Property Manager for retail shopping centers.  Donahue Schriber and its employees have been a major supporter of Huntington's Disease (HD) research for many years. Tammy became involved with HD in 1997 when she met Frances Saldana, and since that time, she has been an avid fundraiser and participates in "Walk for the Cure" events each year.   Tammy paid weekly visits to Frances' daughter, Marie, until Marie succumbed to HD.  She witnessed first-hand the devastation caused by the disease and is proud to be part of finding the cure.
Sarah Hernandez PhD
When Sarah was 12, she learned that her grandmother died from Huntington's disease. And while her mother didn't inherit the gene, two of her uncles did. Sarah's older uncle, John, passed away at the age of 49 on July 2009, leaving his 3 daughters at risk. Sarah's younger uncle, Dara, passed away at the age of 48 on November 2011, never having children of his own knowing the devastation Huntington's causes. Then on May 11th, 2016 one of Sarah's first cousins tested positive for HD, with her own young daughter now at risk. Since Sarah learned of the implications that Huntington's has on her family, she became determined to participate in finding a cure. In 2015 she received her Ph.D. in Biology and Biotechnology from Worcester Polytechnic Institute in Worcester, MA. And in 2016 Sarah joined the lab of Dr. Leslie Thompson for her postdoc at University of California, Irvine where she researches epigenetics of Huntington's disease using patient-derived cells.
Shaun Hu
Shaun Hu is a second year MBA student at the Paul Merage School of Business at UC Irvine. He currently serves as President of the Global Business Association Club as well as serving as Vice President of the Marketing Association Club. Hu is employed by Medtronic Neurovascular as a Global Marketing Intern through the summer months of 2015. Prior to enrolling in the MBA program at UCI Paul Merage School of Business, Hu was a Biology major at UC Irvine. His work experience includes employment at Focus Diagnostics as a Laboratory Technician and one year the U.S. Department of Agriculture (USDA) as an inspector specializing in processed fruits and vegetables.​ Hu has strong principles and concern for the well-being of others. He has a history of community service because he strives to make a difference in improving the quality of human life.
Leslie Bigler Lindgren
Leslie Bigler Lindgren, Esq. was admitted to the California State Bar in 1980 from UCLA School of Law, and has spent the last ten years focusing in her legal practice  on the problems of low-income individuals and those living with serious medical conditions as the Senior Lead Attorney at the Public Law Center in charge of medical-legal partnerships with St. Joseph's Health System and CHOC Children's Hospital, the AIDS Legal Assistance Project and related work.  She is the founder of Orange County Medical Legal Partnerships, Inc. and a partner in Lindgren, Lindgren Oehm & You, LLP.  She is very actively engaged with organizations in Orange County that work with medical conditions such as HIV, cancer, dementia and developmental disabilities, as well as the needs of low-income residents of Orange County.  Her practice focuses on health, probate and estate planning, benefits and civil litigation.
Lester Savit
Lester is a lawyer specializing in inventions and patents, and is a professional arbitrator and mediator.  He has a degree in Chemistry from the University of Chicago, studied genetic engineering at the University of California, Irvine, teaches Law & Biotechnology at Pepperdine School of Law as an adjunct law professor, and lectured at UCI's Stem Cell Research Center.   Lester learned about the efforts to understand, treat and cure Huntington's Disease from Frances Saldana, who he met while serving as Chair of the Corporate Partners Group at UCI's Paul Merage School of Business.  He lives in Laguna Beach with his wife Lori and dog Gabby, who walks with Lester on the beach every morning.
Daniel Medina
Daniel Medina contributions to the HD community in the last three years include include organizing the first Huntington's Disease Team Hope Walk in Riverside and advocating for HD research at UC Riverside and UCIrvine.  Daniel learned three years ago that his younger brother was at risk for inheriting HD, and that was the beginning of his journey as an HD patient advocate.  He is an Ambassador for Americans for Cures, the organization that authored proposition 71 in 2004.  Once passed by California voters, Proposition 71 became known as The California Institute for Regenerative Medicine. Daniel implemented the first HD support organization in Riverside County and has also inspired the first HD student club at UC Riverside.  Daniel educates the HD "at risk" community with patient advocates from Barcelona, Great Britain and Mexico City. Daniel received a Bachelor's degree in Psychology from Argosy University.